At Inspired Smart Living, we understand the importance of electrical safety and want our customers to understand why it is critical to have electrical services performed by professionals and qualified electricians.

If you need electricians in Hythe, Kent, or the nearby areas, look no further than us. We provide a comprehensive range of electrical services, including EV chargers, security systems and CCTV, smart home and networking, electrical contracting, and renewable Electrical Services. Request a free, no-obligation quote today!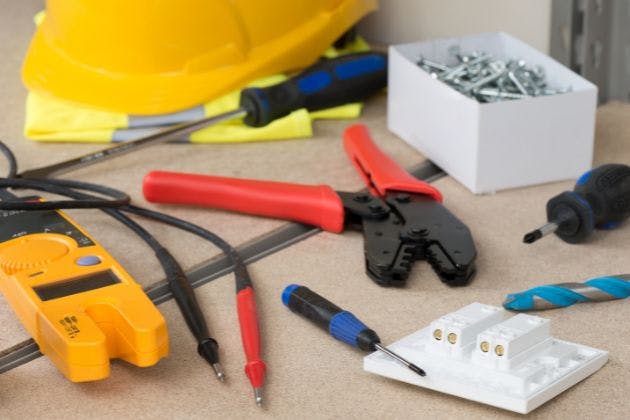 Why is electrical safety so important?
It is important to practise proper electrical safety because electricity is both powerful and hazardous. Mishandled electricity can cause significant damage or death. Therefore keeping electricians safe at work requires the practice of proper techniques.
Making certain that all electrical services are performed in accordance with established safety requirements and by certified specialists is critical since electricity is a powerful and potentially dangerous force, and mishandling electricity can result in serious injury or death for you or your family.
Always hire professional and skilled electricians, and never attempt to do electrical services on your own. By employing professionals, you can save incidental charges and ensure the safety of your home. A qualified electrician should:
Always exercise caution when working with electrical equipment, assuming they're dealing with live, energised cables and proceed accordingly.



Before contacting a wire or metal surface, use a multimeter to check for electrical current.
Electrical cords should be kept secure: Tape extension cables to the floor or wall surrounding the work area – hanging cords can fall and injure someone, and laying them loosely can be a tripping hazard.
Be aware of conductive materials: Understand which materials are conductive and avoid using them near high-voltage equipment.
Examine electrical cables and connections: Examine wires and connectors, such as outlets and plugs, on a regular basis for signs of wear and damage. If you discover a problem, replace the component right away.
When working with electrical products, wear personal protective equipment (PPE) such as safety glasses, insulated gloves, and a hard hat.
How can an NICEIC electrician assist you?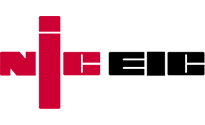 Electricity is a necessary element of our daily lives because it powers our homes, companies, and industries. While it has several advantages, it also has major risks if not handled appropriately. Electrical mishaps can cause serious injuries, property damage, and even death. Therefore, it is crucial to prioritise electrical safety in all aspects of life. Hiring an authorised electrician, such as a NICEIC (National Inspection Council for Electrical Installation Contracting) electrician, is one approach to assure safe and dependable electrical systems. In this post, we'll look at the significance of electrical safety and how an NICEIC electrician may help.
Expertise and Qualifications: The NICEIC is a renowned organisation that provides electricians with certification and training to ensure their competence in electrical installations and maintenance. To demonstrate their knowledge and skills, NICEIC electricians must go through rigorous training, tests, and on-site evaluations. You can be confident that when you choose an NICEIC electrician, you are working with a qualified professional who has the essential experience to handle electrical systems safely and efficiently.
Compliance with laws: To minimise dangers, electrical systems must adhere to particular safety laws and standards. These standards, such as the Wiring standards (BS 7671), which specify the criteria for electrical installations in the UK, are well-known to NICEIC electricians. By hiring an NICEIC electrician, you can ensure that your electrical work complies with all regulatory requirements and safety norms, lowering the likelihood of accidents, electrical failures, or non-compliance issues.
Increased Safety Measures: NICEIC electricians consider safety first and foremost. They are well-versed in electrical risks, risk assessments, and safety regulations. They are educated to recognise possible hazards, such as poor wiring, insufficient earthing, or outdated electrical systems, and to take corrective action. NICEIC electricians can assure the safety of your electrical installations and appliances, lowering the chance of electrical shocks, fires, and other electrical accidents.
Services that are dependable and efficient:

Electrical problems can disturb our daily lives and endanger our safety. By hiring an NICEIC electrician, you can expect reliable and efficient services. They have the tools, equipment, and diagnostic expertise needed to quickly diagnose and address electrical problems. NICEIC electricians may ensure that work is done to the highest standards, minimising the danger of electrical failures or emergencies, whether they are installing new electrical systems, replacing defective wiring, or conducting safety inspections.

Peace of Mind: Hiring a skilled professional to do electrical work gives you peace of mind. Knowing that your electrical systems were installed or serviced by a qualified electrician provides you peace of mind about the safety and dependability of your electrical infrastructure. NICEIC electricians give certification and paperwork for their work, which might be important for insurance, property transactions, or compliance audits.
Contact our NICEIC Electricians in Hythe, Kent
Electrical safety is critical, and employing an NICEIC electrician is a fantastic method to ensure it. NICEIC electricians can eliminate electrical dangers while providing safe and dependable electrical solutions because to their skill, certifications, and adherence to standards.
All of our electricians in Hythe, Kent and the surrounding areas are NICE certified, which means we have attended extensive training and assessments. Visit our reviews page to read what our most recent clients have to say about our services and our gallery for proof of the quality of our electrical work.
Get in touch by calling us on 01303 647340 or 07971 857475. You can also send us an email to help@inspiredsmartliving.com.