Security systems & CCTV services in & around Hythe, Kent.
We proudly offer security systems & CCTV services across Hythe, Kent & Folkestone.
One of our main goals at Inspired Smart Living Ltd is to leave your home safer than when we arrived. One way we do this is by implementing cutting-edge smart security systems. To ensure that we cover all bases, we instal burglar alarms, CCTV systems, and fire / CO alarms. If you have any questions about our services or the areas we serve, please contact us at 01303 647340 or 07971 857475.
CCTV Installation Services
CCTV cameras have evolved into the most effective approach to keep your property safe throughout time. Our installation service is accessible for all types of properties, large and small. We are confident in our ability to install the right CCTV camera solution to keep your house safe.
Smart security and camera
We are part of the Ring professional programme meaning we're trusted to install video doorbells, security cameras Ring Alarms & add Ring Protect to your property! As professional installers, we are trusted by the manufacturer to represent their smart security products & have undertaken training on the latest installation procedures, regulations & benefits! So if you need any advice on our CCTV installations contact us today!
The Benefits of Smart Security and Camera Systems in Hythe
As a homeowner, business owner, or property manager, keeping your premises secure is of the utmost importance. Smart security and camera systems are an essential addition to any modern home or business. With the latest technology and features, these systems provide enhanced safety, convenience, and peace of mind. Here are some of the key benefits of smart security and camera systems:
Remote monitoring
Smart security and camera systems allow you to monitor your property remotely from anywhere, anytime. You can view live video footage, receive alerts and notifications, and control your security system using a smartphone app or computer.
Deterrent effect
Visible cameras and security systems act as a deterrent to potential intruders or burglars. This means that you are less likely to experience a break-in or security breach, as criminals will be put off by the presence of a security system.
Evidence collection
In the event of a security breach or criminal activity, smart camera systems provide valuable evidence to law enforcement agencies. High-quality footage can be used to identify suspects, track movements, and secure convictions.
Cost-effective
Smart security and camera systems are more affordable than ever, with a wide range of options to suit different budgets and requirements. They are also more cost effective than traditional security measures such as manned guarding or physical barriers.
Peace of Mind
Knowing that your premises are secure and monitored 24/7 provides an extra layer of peace of mind.
Safer
Smart security systems feature motion sensors and alarms to quickly detect suspicious activity.
Fire Alarms Installation & Repair
Are you confident you've got the right fire and carbon monoxide protection for your home? At Inspired Smart Living Ltd we specialise in designing and installing market-leading fire alarms from Aico and Ajax. These are modern, highly sophisticated devices that you can rely on to alert you to danger and not to cause false alarms.
Our team of experienced electricians in Hythe have the knowledge and expertise to install and repair a range of fire alarm systems, from conventional to addressable fire alarms, in both residential and commercial properties. We are committed to ensuring that our clients have the best fire alarm system possible for their specific needs.
Our fire alarm installation and repair services include:
Conventional and addressable fire alarm installation
Fire alarm system design and planning
Testing, maintenance and repair services
Fire alarm system upgrades
Smoke detector installation and repair
If you haven't had your alarms checked recently, or want advice on a new installation, get in touch.
For a smarter way to ensure fire safety get in touch.
Security System Installation
The major motive for installing a security system is to protect our loved ones. According to statistics, homes or businesses with an alarm system are significantly less likely to be broken into.
Most people have items such as televisions and laptop computers that can be replaced if they are stolen; however, sentimental items cannot be replaced, so why take the risk?
Alarm systems are now typically monitored via a monitoring station, straight to your mobile device, or via an app; these capabilities can provide valuable peace of mind.
The Ajax alarms fitted by Inspired Smart Living Ltd are simple to use and can even be integrated with your CCTV system for instant confirmation of alarms. Get in touch to learn more.
What are the benefits of choosing Inspired Smart Living in & around Hythe?
At Inspired Smart Living Ltd, we go above and beyond to make sure you get the result you want. We listen to your requirements and design a solution that works for you. We are always punctual, polite and we show respect to your home and possessions by keeping things clean and tidy. You can see from our Gallery page that we always ensure our work is completed to the highest standards.
We are NICEIC certified, which means we have completed all of the necessary training to ensure that our electrical work is safe.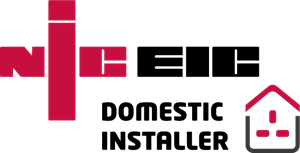 We are also trusted by major UK & European security specialists holding approved installer status for Aico Fire Alarms & Ring Smart Security Cameras.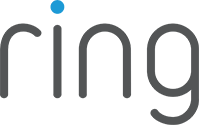 Do you live in Hythe, Kent or the surrounding areas? Book our security services today!
To schedule any of our security services in Hythe and the surrounding areas, including Folkestone, simply call us at 01303 647340 or 07971 857475. You could also send us an email at help@inspiredsmartliving.com or use our contact form to give us a message, and we will respond as soon as possible.
We hope you will choose Inspired Smart Living Ltd for your security service needs.