Electrical Contractors Folkestone, Hythe & Kent
Our electricians are happy to provide domestic and commercial electrical services in Kent, including Hythe, New Romney and Folkestone.

At Inspired Smart Living, we take pride in our extensive range of electrical contracting services, provided by our team of skilled electricians in Hythe. We offer both residential and commercial electrical solutions to meet your unique needs.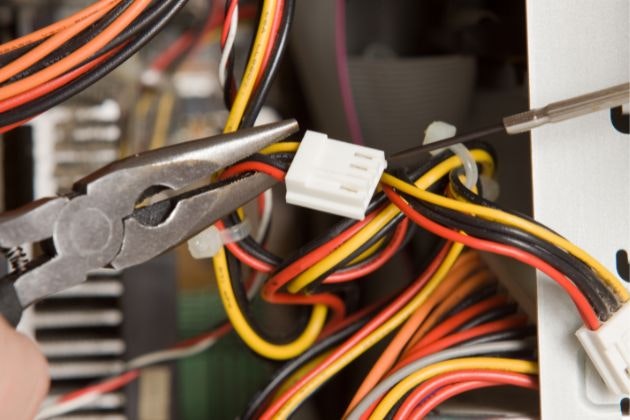 Qualified Electrical Services in Kent
Our NICEIC registered and City & Guilds accredited electricians are ready to help you with any of your electrical needs. Some of the services we offer are listed below. If you'd like a full list of the electrical services we offer, please give us a call at 01303 647340 or 07971 857475.
Small electrical jobs
Our team can assist you with installing a new light switch, upgrading to smart lighting, or installing garden sockets and lighting. We understand that small electrical jobs are just as important as large ones, so we always strive to provide the best service possible.
Fault finding
At Inspired Smart Living, we understand that electrical faults can be frustrating and disruptive. That is why we offer fault finding services to help diagnose and fix any electrical issues you may be experiencing. Our highly skilled and experienced electricians in Hythe have the expertise to quickly identify the root cause of any electrical fault, from circuit breakers and fuses to wiring and appliances.
We use advanced diagnostic equipment and techniques to ensure that we identify and fix the issue as quickly as possible, saving you time and money. Our team of electricians in Hythe, Kent, New Romney, and Folkestone have a deep understanding of the electrical systems in homes and businesses and can work efficiently to solve the issue without disrupting your daily activities.
Whether you are experiencing flickering lights, power surges, or a complete electrical outage, our team can provide reliable and efficient fault finding services to get your electrical system back up and running in no time.
Indoor lighting
There are several types of lighting you can choose from to illuminate your home: ambient lighting, task lighting, accent lighting, and decorative lighting. At Inspired Smart Living, we offer a range of lighting solutions to suit any home or budget, and our experienced team of professionals can advise you on the best options.
Consumer unit replacements
If you've had your consumer unit for more than 25 years, it's time for an upgrade. Consumer units have evolved significantly over the last few decades, with newer models offering various features designed to keep your home and loved ones safe from electrical hazards.
EV charger installations
Inspired Smart Living provides a comprehensive range of EV charging installation services. In addition, we can install your charger at your home or business to ensure that you always have a reliable source of electricity.
Full & partial rewiring
Rewiring your home is one of the best ways to ensure your household's safety. Older homes may have outdated or faulty electrical systems, which can be dangerous and increase the risk of an electrical fire.
Fuse board upgrades
One of the biggest benefits of upgrading your fuse board is increased safety. Older fuse boards can be prone to overheating, short circuits and other hazards. By upgrading to a newer and more reliable fuse board, you can protect your home from potential hazards.
Inspection and Testing (EICRs)
We provide Electrical Installation Condition Reports (EICRs) to ensure that your electrical systems are safe and comply with the latest regulations. Our electricians in Hythe, Kent, are NICEIC registered and have the necessary training and experience to carry out the necessary tests to identify any issues with your electrical systems.
An EICR is essential to ensure that your electrical installations are safe and meet the required standards. It is a legal requirement to have an EICR every five years for commercial properties and every ten years for domestic properties. We use the latest equipment and techniques to identify any faults or issues that may pose a risk to your property.
At Inspired Smart Living, we pride ourselves on our exceptional customer service and quality workmanship. Contact us today to schedule an EICR for your property and let our team of electricians ensure the safety of your electrical installations.
Commercial electrical services
We offer a range of commercial electrical services to help businesses of all sizes maintain safe, efficient and reliable electrical services in Hythe, Kent, New Romney, and Folkestone.
We understand that every business is unique, and that's why we provide customised solutions to meet your specific needs. Our commercial electrical services include everything from electrical installations, lighting, power supply, maintenance, and emergency repairs.
Whether you're a small business or a large corporation, we have the expertise to help you keep your electrical systems running smoothly. We offer flexible scheduling to minimise disruption to your business.
Our electricians in Hythe are NICEIC registered, which means you can trust us to provide safe and high-quality electrical services for your business.
Why should you choose Inspired Smart Living?
As you may be aware, we are NICEIC registered, which means we have undergone all of the essential training to guarantee that we perform safe electrical work. We also make certain that all of our work is conducted to the highest possible standard and matches your specifications. Visit our gallery page to see examples of our previous work.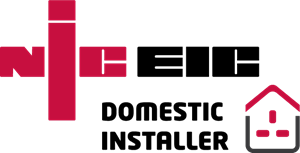 Book an electrical service in Kent
Simply call us on 07971 857475 or 01303 647340 to schedule an electrical service in Hythe, Kent and the nearby regions, including Folkestone. You can also send us an email at help@inspiredsmartliving.com or send us a message using our contact form, and we will get back to you as soon as possible.
We hope you will choose Inspired Smart Living Ltd for any electrical work you may need.