Electric Vehicle Charging across Hythe.
Our electricians are pleased to provide electric vehicle charging points in Folkstone, Hythe, Kent and the surrounding areas.
Inspired Smart Living Ltd specialises in the installation of EV Charge Points. If you have any queries about our services or the areas we serve, please call us at 01303 647340 or 07971 857475 and we will be happy to help.

Are you looking to be more eco-friendly by purchasing an electric vehicle? We offer Electric Vehicle (EV) Charging Point installations which can cut down the charging time of your electric vehicle by up to 11 hours. If you're interested in having an EV Charging Point installed at your home get in touch with us today!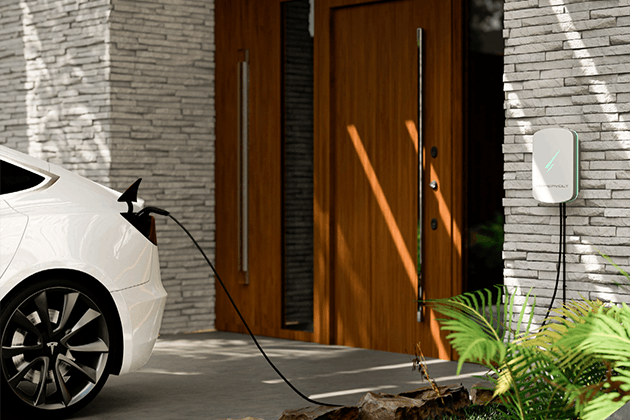 The Many Advantages of Making the Transition to an Electric Car
In recent years, electric vehicles (EVs) have seen a rise in popularity, and there is a strong explanation for this trend. These are three significant advantages that come with making the switch to driving an electric vehicle.
Reduced costs of operations
In addition to being better for the environment, electric vehicles also have a lower overall cost of ownership over time. Although the initial purchase price of an electric vehicle (EV) may be higher than the price of a conventional gas-powered automobile (GPC), the cost of charging an EV is noticeably less expensive than the cost of filling up a petrol tank. Because they have fewer moving parts and less frequent need for oil changes, electric vehicles offer lower overall maintenance costs than standard automobiles do. This will result in cost savings for you over the lifetime of your vehicle, both in terms of the cost of fuel and the cost of maintenance. In addition, several national governments provide tax breaks and refunds to individuals who acquire electric vehicles, which brings down the overall cost of these vehicles.
Decreased Impact on the Environment
Electric vehicles produce significantly less pollution than conventional vehicles. This indicates that you will be able to considerably minimise your carbon footprint if you make the switch to driving an electric vehicle. Switching to an electric vehicle is a good decision for people who wish to minimise their impact on the environment, save money, and travel in relative peace. It is now simpler than it has ever been before to discover a car that satisfies both your requirements and your way of life, as more electric vehicle models are introduced into the market each year.
Better Performance
Electric vehicles (EVs) can now provide performance that is on par with gasoline-powered automobiles. In point of fact, many electric vehicles (EVs) have superior acceleration and handling capabilities compared to conventional vehicles. In addition, traditional engines are more prone to failure, while electric motors are more reliable and require less maintenance.
Charging at Home
The ability to charge an electric vehicle at one's own residence is among the major advantages of owning an electric vehicle. Because of this, you will never need to worry about locating a charging station because your device will always have a full charge when you get up in the morning. You will, however, need to have a charging point installed in your home to take advantage of this feature.
(More: The many benefits of installing an EV charger)
Cut Down Charging Time with EV Charging Point Installation
Looking to cut down the charging time of your electric vehicle? We offer EV charging point installations that can reduce your charging time by up to 11 hours. If you want to have an EV charging point installed in your home, don't hesitate to contact us today. Our team is ready to help you.
Hypervolt EV Chargers
OZEV Eligible 3
Year Warranty
An app for control and monitoring
Smart Home Integration
Energy Tariff-Based Charging
Made in Britain with local, expert support
Free over-the-air software updates
We install Hypervolt EV Chargers, which are OZEV-eligible and come with a three-year warranty. With an app for control and monitoring, smart home integration, energy tariff-based charging, and free over-the-air software updates, you can enjoy a seamless charging experience. The Hypervolt EV Chargers are made in Britain, ensuring local and expert support.

EV-comply

We've teamed up with EV-comply, the UK's leading software for EV Charger Installers, to simplify the process of having an Electric Vehicle Charger installed. Using the latest smart technology, EV-comply helps provide you with what you need. Click one of the buttons below to get started. Please select the button that best describes your status.
If you're eligible for a grant click below:
Or click below if you're not eligible for a grant:
And if you're looking for a commercial charger, please click the button below:
(More: Exploring the different types of EV chargers for residential properties)
More information about grants
If you're looking for more information about grants for electric vehicle charging points, please visit the Government website using the button below. On the link, you'll find guidance and application forms. A lot of the information on the Government website page is especially useful for those living in rental properties, landlords and commercial clients. However, if you have any questions at all, please do not hesitate to get in touch.
Why should you work with Inspired Smart Living for EV Charging Installations?
As you may know, we are NICEIC registered, which means we have completed all of the necessary training to ensure that we undertake safe electrical work. We also ensure that all of our work is completed to the best possible standard and in accordance with your requirements. See examples of our prior work on our gallery page.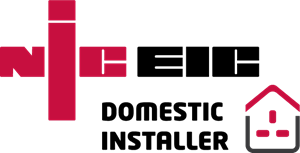 In Folkstone or the surrounding areas? Request a quote for electric vehicle charging today!

Call us at 01303 647340 or 07971 857475 to get a quote for EV charging in Folkstone and the surrounding areas, including Hythe and the wider area of Kent. You may also send us an email at help@inspiredsmartliving.com or use our contact form, and we will respond as quickly as possible.
We hope that you will choose Inspired Smart Living Ltd for any electrical work that you require.